【The Thickest - 0.46mm】The material thickness of PAFOLO swimming tube is made up to 0.46mm, from super sturdy PVC, what does it mean? It means dramatically reduced risk of punctures, leaks and highly extended longevity! If you're done with the downers not thick enough to survive even a single tubing trip, PAFOLO ultra-thick tube is pretty tough to outperform all, it holds up very well without showing a sign of wear through frequent outings this summer, and the following.
【The Most Reliable Sealing】Why are your previous tubes mostly likely to develop leaks? Reasons below: 1st, too thin; 2nd, poorly sealed seams; 3rd, leaking valve. PAFOLO team takes all of these quality issues into account and releases the best one that can last: Ultra-thick to 0.46mm, double seals around the edges of the mesh seat(No ripping off as single sealed floats), extremely tight seal valve(only let air in amid inflating and can be sunk into the tube to be protected after inflating).
【The Most Comfortable】 53" circle(inflated) features the amount of space palatial to even big guys, especially the generous space on the seat, which lets you really sprawl out on, instead of being curled up in the narrow seat. The mesh bottom seat allows you to stay cool in direct contact with the water. 2 cup holders are for drinks, 2 heavy-duty handles for a firm grab, and the separate inflatable headrest with flexibility up and down can be well adapted for any of your lying postures.
【The Most Portable】A big thrill to have in the summer, and a portable one to be carried from pool to lake as it's one-seat design(W/ attachment system to connect to other floats), not the bulky two-seat. Go tubing alone for a peaceful mind or together w/ your family/friends for party fun. The mesh seat is well finished around the edges to prevent ripping, and strong(heavy duty pvc) to resist corrosion from long time immersion(Not fabric mesh ones easy to be corroded/fragile once immersed).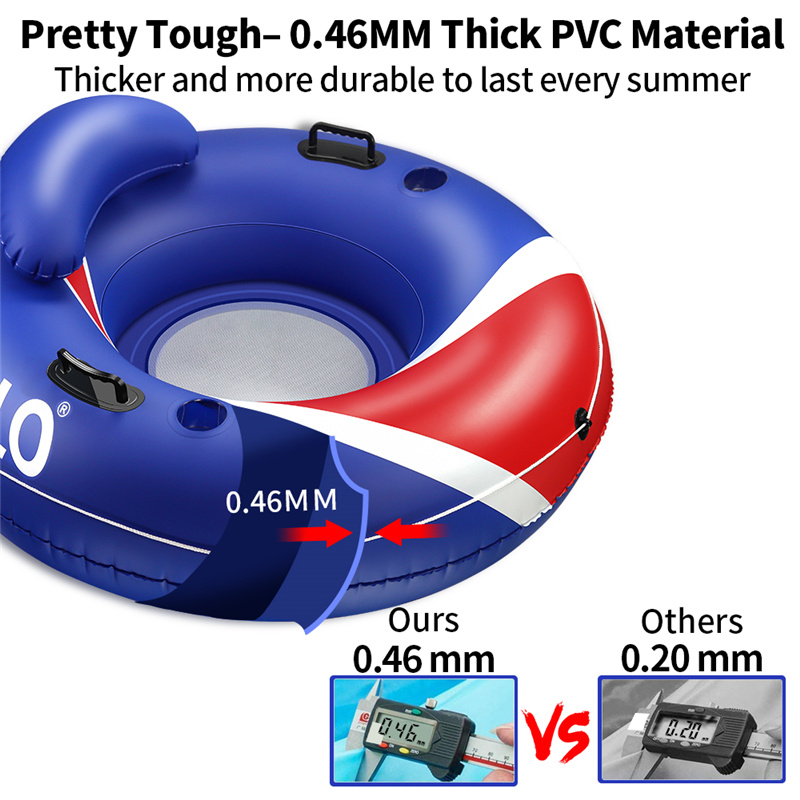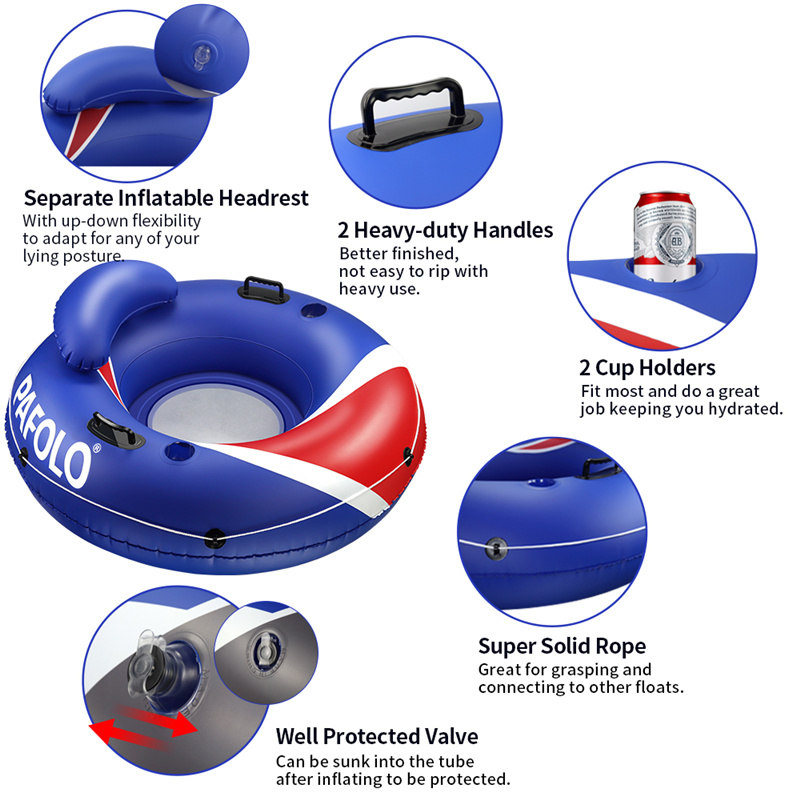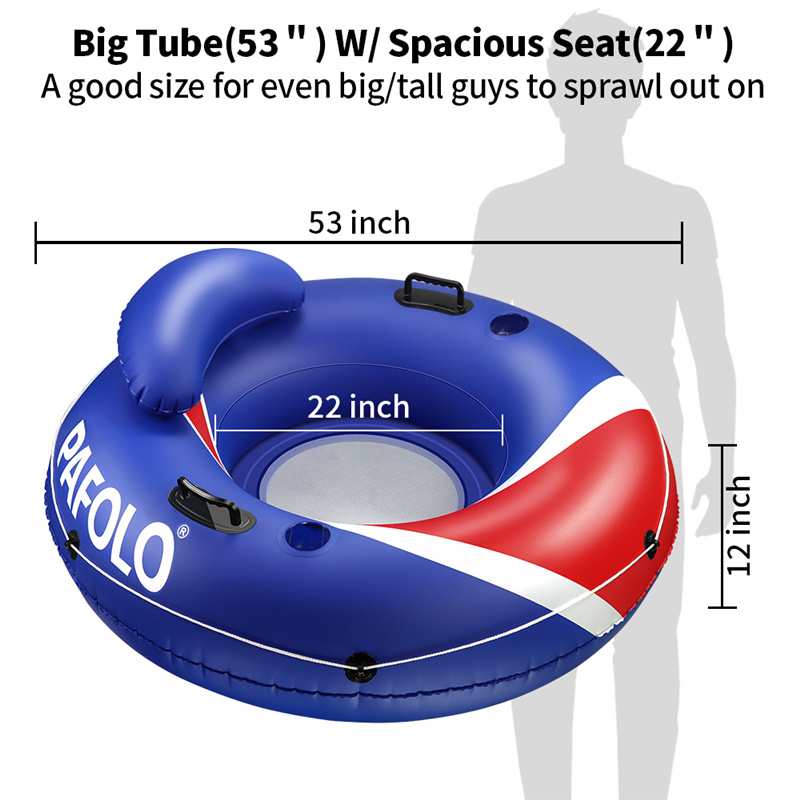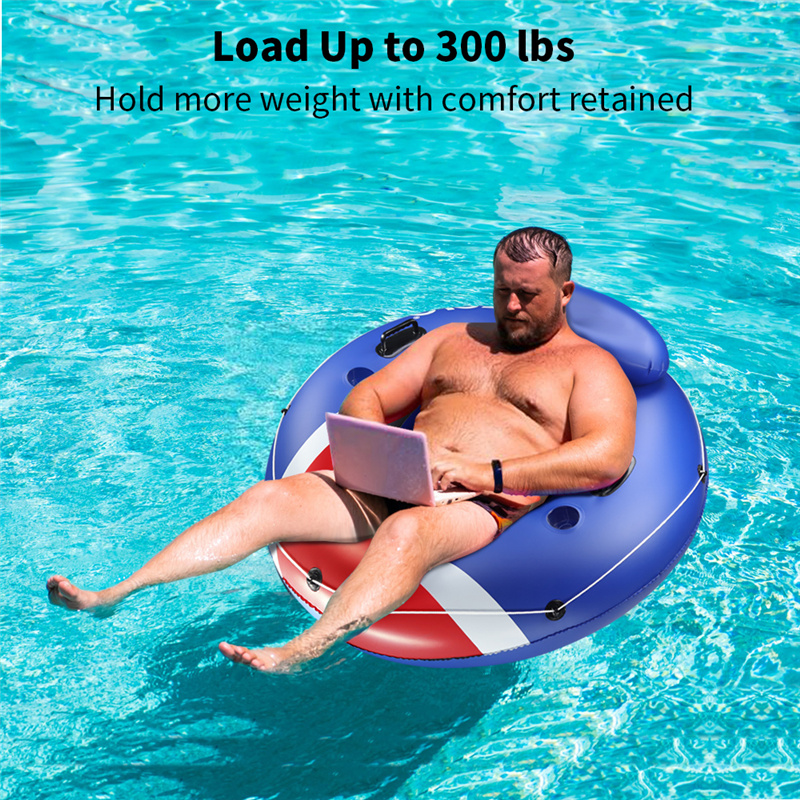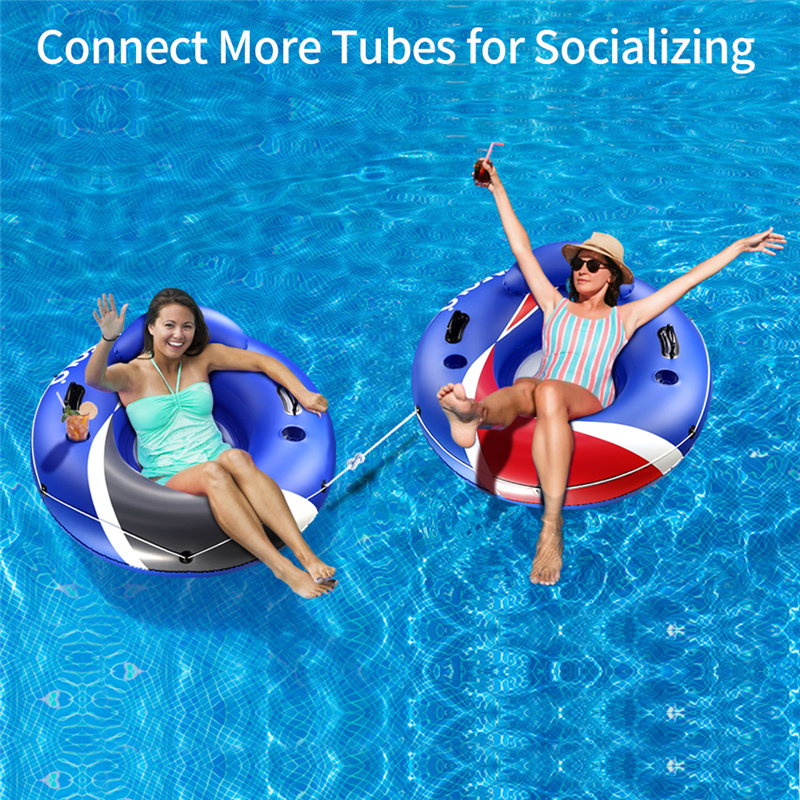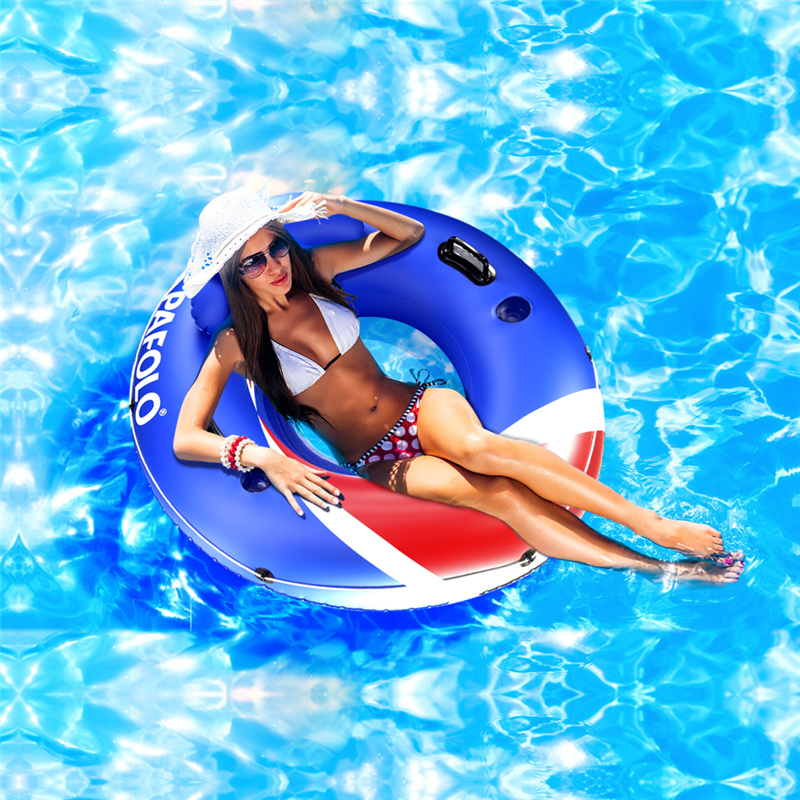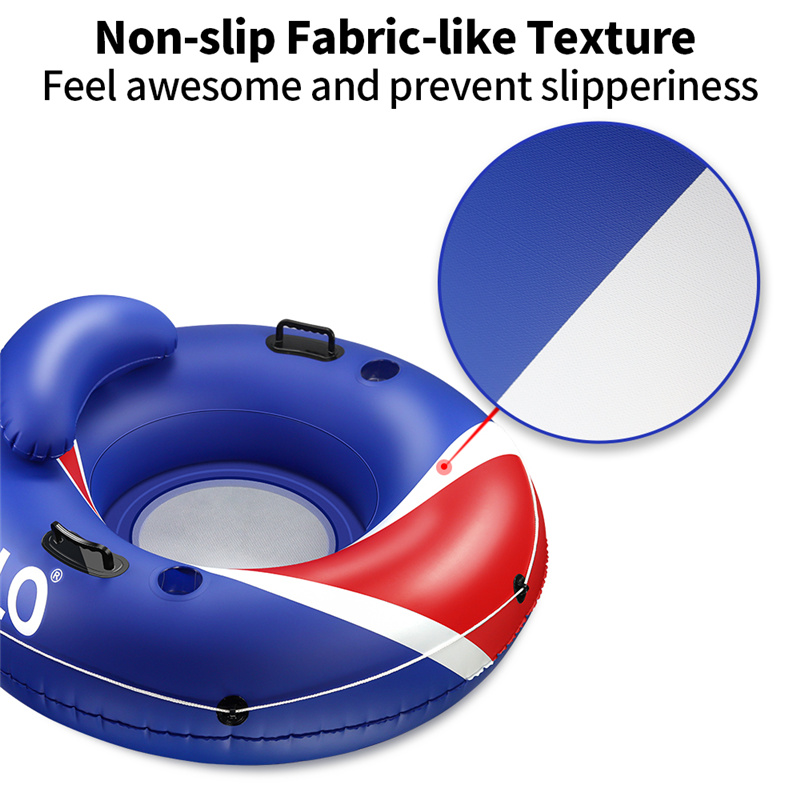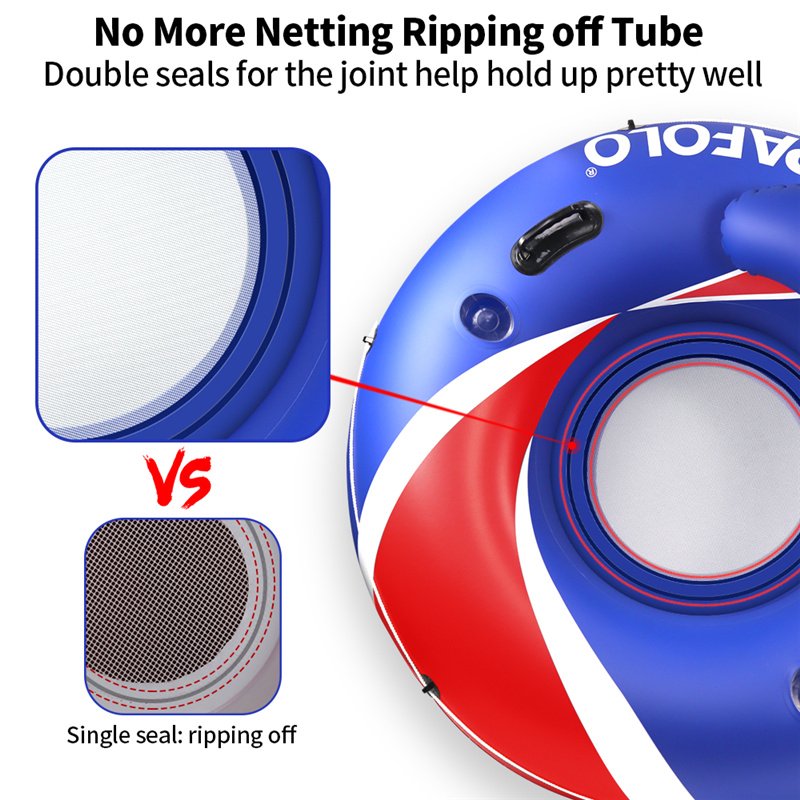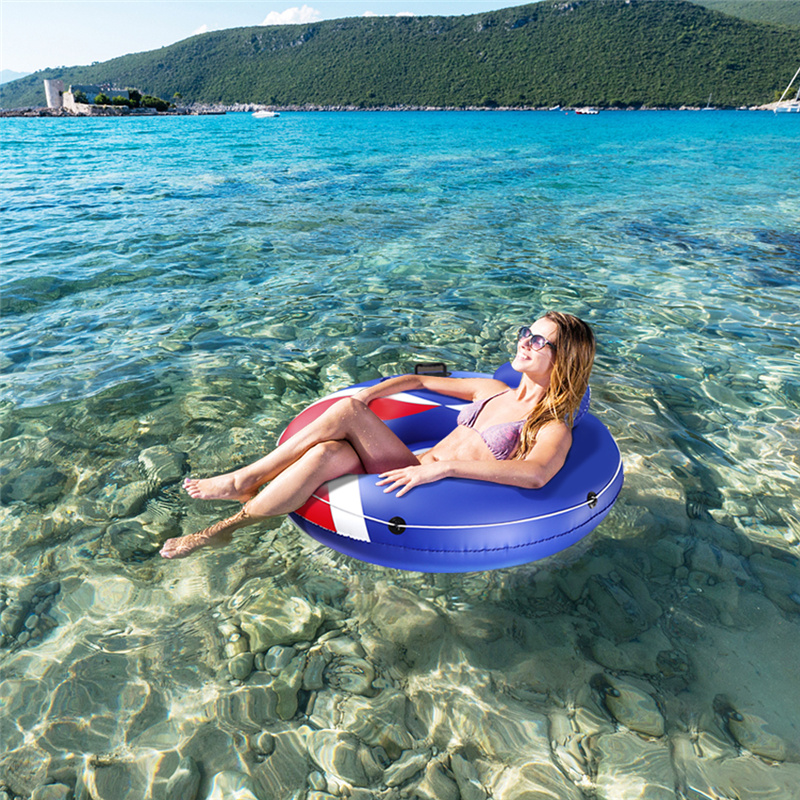 【The Most Fashionable Color】Have seen that all your areas are full of the same monotonous colored or solid black tubes, why not try a unique color that stands out? Here is it: brightly colored, finely patterned, and endowed with fabric-like texture , which features the design top of the line. With this, you'll never have to deal with the rentals anymore and save a ton more in the long run(It pays for itself in weeks only). Very easy to inflate with foot/electric pump(Pump not included).